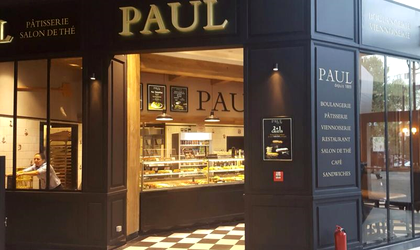 The French network of Paul bakery has expanded its network in Romania by opening the 16th unit in Romania, within ParkLake shopping center. The new store has a surface of 244 sqm at the ground floor, fitted with an exterior terrace. The investment value was EUR 450,000.
"The opening of the new mall from Titan area was a good opportunity for the Paul network expansion, offering a space that we needed for this type of location, and other benefits necessary for a new opening. The development of the bakery network is a focus for us, both in Bucharest and at national level, where we opened this year two other units," said Monica Eftimie, chief marketing officer, Paul Romania.
Paul created 30 new jobs with the latest opening.
Georgiana Bendre