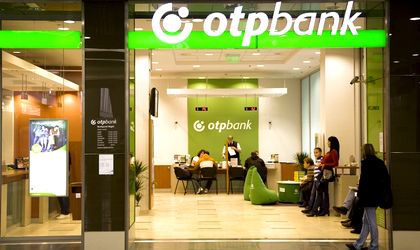 OTP Bank Romania reported a profit of RON 34.7 million after taxes for the first nine months of the year. The result comes as the bank increased its net revenues from interests and lowered risk-associated costs.
The bank's operational profit grew 45 percent year-on-year, reaching RON 109.9 million, after the bank focused more on increasing the volume of personal needs loans.
The total assets of the bank at the end of September 2014 were of RON 6.524 million, while the value of corporate loans grew 9 percent year-on-year in the total credit portfolio and 4 percent semester-to-semester.
The volume of deposits attracted from retail clients remained stable, while those from SMEs grew by 12 percent semester-to-semester.
In July of this year, OTP Bank Romani acquired Portuguese bank Millennium BCP in a deal worth EUR 39 million which included shares and integration cost. OTP received 100 percent of Millennium Bank Romania shares and the bank itself would be integrated in the OTP Bank Romania structure.