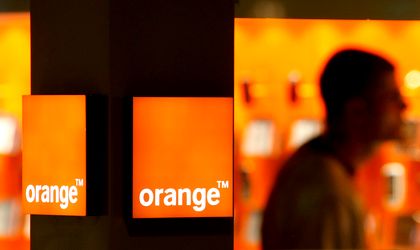 Orange Romania had a turnover of EUR 280 million in the last quarter of 2017, a 7.7 percent growth from Q4 2016, and the total turnover for 2017 was EUR 1.07 billion.
The growth was mainly supported by the increase in the use of mobile data, of landline-mobile packages and the sale of mobile equipment. On December 31, 2017, Orange Romania was providing mobile, landline and TV services for 10,623,000 clients.
Liudmila Climoc, CEO of Orange Romania: "2017 was a year during which the digitalisation process accelerated, which was evident in the increased consumption of mobile data and related products, both for the residential and the business sectors."
According to the company, the 4G network covered 93.2 percent of the country's population by the end of last year, and 3.2 million clients were using Orange 4G services, almost 50 percent more than at the end of 2016. This evolution was also seen in the mobile data traffic, which grew by more than 80 percent from T4 2016, and in 4G traffic, which had a threefold increase.
The results were also influenced by the sale of performing 4G phones which grew by 14 percent in Q4 2017. The sale of connected devices (smartwatches, fitness trackers, robots, children's watches, VR glasses, gaming consoles, smart TVs) increased six times in the last quarter of last year, compared to the same period of 2016.
The launch of landline-mobile services with bonus television at the end of September 2017 determined a doubling of the sales of optic fibre internet and the cable television service compared to the previous trimester.
By the end of December, the cable and satellite television service, Orange Home TV, had 398,000 clients, a growth of almost 20 percent from last year.