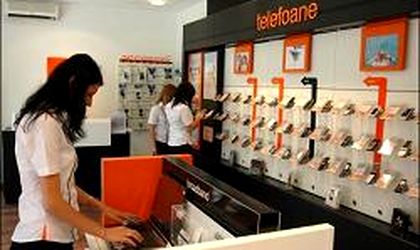 Telecom operator Orange Romania saw a 3.6 decline in its revenues year-on-year to EUR 937 million, according to the financial results announced by France Telecom group for the last quarter of 2011.
However, the operator gained in Q4 on the customer base side, adding 78,000 new clients on the previous quarter. The Orange customer base now has reached 10.26 million.
The average revenue per user was EUR 82.
These results are in line with Orange's strategy to "reach the targets established in the Conquest 20156 strategy," according to Jean-François Fallacher, CEO Orange Romania.
"The ample investment programs into the expansion and modernization of the 2G and 3G networks, into solutions for improving customer experience and in the distribution network proved to be efficient," Fallacher also said.
At the end of last year Orange introduced mobile data speeds of 43.2 Mbps in Bucharest, Cluj-Napoca, Constanta, Iasi, Timisoara.
The company also invested in the 3G/HSDPA data network, offering mobile internet speeds of up to 21,6 Mbps in over 550 localities.
Orange announced it now covers 99.87 percent of the Romanian population with the 2G network and 82.51 percent of the population with the 3G network.
Sales of smartphones in the Orange outlets saw a 63 percent hike year-on-year. The company's mobile data traffic soared by 62 percent year-on-year.
Last year, the Orange website posted 1.1 million unique visitors per month.
Otilia Haraga