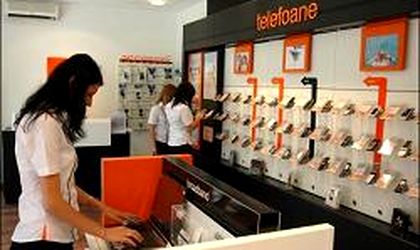 The franchise program that Orange launched in April 2009 required a total investment in excess of EUR 4 million. Orange has finalized this program which was conceived to help entrepreneurs on a mature market where services of mobile telephony registered a penetration rate of 130 percent.
Since the first franchise was launched in Pitesti in April last year, a total of 171 stores were launched in 82 localities under the umbrella Orange Store. The network of franchise stores comprises over 500 employees who were trained through dedicated courses.
The new franchise concept includes an interactive spot in which clients have the opportunity to test new phones as well as mobile data services through laptops permanently connected to the internet
"We will continue to invest in this program, consolidating the relation with clients and expanding the range of services supplied in the Orange store network," said Florin Popa, Sales & Distribution Director of Orange Romania.
At the moment, Orange Romania has the widest distribution network which comprises 99 stores of the company, 171 stores opened in franchise, 117 points of sale based on a partnership with retail chain Euro GSM and 77 points of sales based on partnership with Say network.
Otilia Haraga