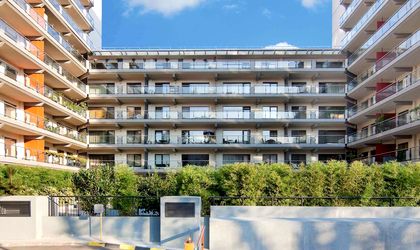 Oradea residents and block of flats administrators can now pay building maintenance costs online, via a newly-launched app. The app, which was tested during a trial period of six months, was made available for the testing period by the Oradea city hall, which plans to purchase it via tender.
For half a year, over 1,300 residents of 15 blocks of flats in Oradea have tested the app, which was made available for free by the Oradea city hall in order to test its usefulness.
According to Oradea city hall representatives, the app also allows everyone to see what the money was used for and will eliminate fraud. According to the local press, in Oradea owners' associations lost up to Ron 2 million to fraud.
Residents who use the app can see all bills and payments made to the association as well see why certain expenses were made. Moreover, paying the building maintenance eliminates queues and can be done anytime, anywhere.
In order to make payments, users need a client code on the bill and the amount, and the payment is made automatically.
"With such a soft, every citizen has the possibility to know what happens with his or her money," Mircea Malan, Oradea deputy mayor said. "If this project will be finalised successfully, in practice the possibility of fraud will be eliminated," Malan explained.
After the testing period, the Oradea authorities are planning to purchase the app via tender. The budget available is of up to EUR 50,000. If purchased, the app will be offered to Oradea residents for a period of up to 5 years.
Starting next year, 846 owners' associations will use the new system.