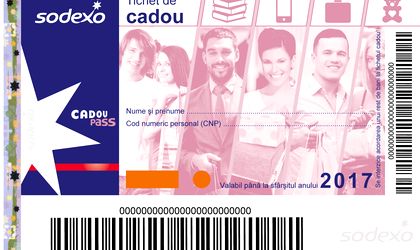 One in two employees receive gift vouchers for Easter that will be used for the acquisition of clothes and household items, according to an analysis by Sodexo. The research was made on a sample of approximately 1,500 companies and it is based on the commercial information of Sodexo, during March 27-April 3.
Approximately 31.5 percent of the employees that will receive Gift Pass Sodexo vouchers for Easter plan to use them to buy items from home & deco category, while 26 percent want to buy clothes and almost 25 percent want household items and electric equipments.
The gift vouchers for employees benefit from deducibility and exemption from the payment of taxes and contributions.
"Any motivation form from employers is important for employees, especially if it's a financial stimulus. Unlike a salary bonus, at the end of the month or the year, the gift vouhcers offer an immediate stimulus for employees and the fact that they are used for a special acquisition for Easter holidays makes it more significant," says Adina Popa, Marketing and Development director at Sodexo Benefits & Rewards Romania.
Currently the gift vouchers amount to RON 150/event.
The companies offer gift vouchers for March 8, Easter, June 1 and Christmas, as well as for other events with social feature expenses. The social expenses fund for companiesr represents 5 percent out of all the personnel expenses.
Sodexo expects a 10 percent hike of the number of gift vouchers it will issue this year.