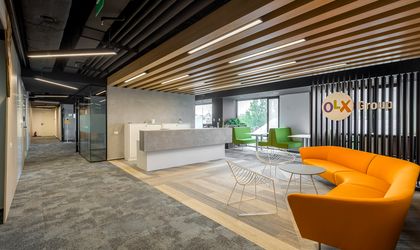 OLX Group, the company which manages the classifieds platforms  that include olx.ro, Autovit.ro and Storia.ro, has relocated in a new office located in the center of Bucharest.
The company has leased 900 square meters in America House building in Victoriei Square. Some 65 people are working here, with their number going up by 40 percent compared to last year. The group is planning to hire six more people this year.
The concept of the new office space was created by COS.
"We chose the center of Bucharest, because it is very accessible for most of our colleagues and for our external collaborators," said Victor Preda, HR manager of OLX Group Romania.
The group is present in 48 countries across the globe and employs over 4,000 people.