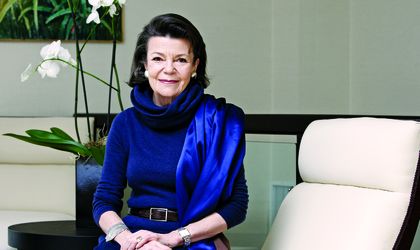 Several objects that belonged to princess Marina Sturdza, who passed away in late 2017, were sold in a charitable auction that took place in Bucharest.
The auction held by Artmark comprised 150 lots, including works of contemporary art, furniture, jewelry and designer fashion items. The process from the sale stood at EUR 65,535 and the funds will be donated to foundations that were supported by the princess during her lifetime: Hope and Homes for Children, FARA Foundation, The Hospices of Hope, Pro Patrimonio and Sfantul Dimitrie Foundation.
Along the sold items there was a gold pendant garnished with the cipher of Carol I that was sold for EUR 7,000, while the work desk of the princess, decorated in the style from the end of the 19th century was auctioned for EUR 1,200.