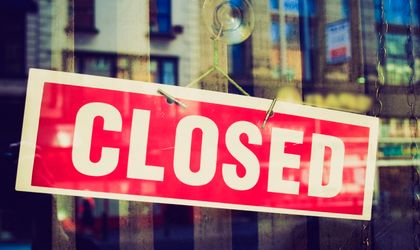 The number of firms that closed down during the first three months of the year increased by 92.6 percent over the same period of 2015, according to data from the National Trade Register Office (ONRC).
At the same time, the number of firms that suspended their activity also saw a steep rise, to 10,453 (42.7 percent), while insolvencies dropped by 20.1 percent (2,304 companies).
In the first quarter there were 6,149 firms that closed down, a large share of them (960, or 63.2 percent), being in Bucharest.
A total of 2,304 companies became insolvent in the first quarter of this year. Most of these cases (732) were in wholesale and retail trade, repair of motor vehicles and motorcycles (-25 percent). Bucharest leads in terms of insolvent companies with 495 (-14.06 percent), followed by Iasi county with 154 (+ 8.51 percent) and Bihor with 131 (-8.39 percent).
Natalia Martian