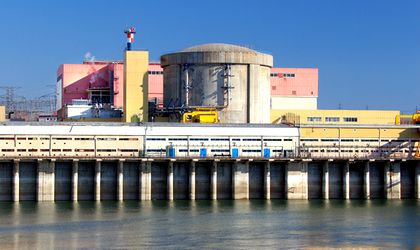 Nuclearelectrica, the state-owned operator of the nuclear reactors at Cernavoda, recorded a net profit of RON 189.9 million (EUR 40.7 million) in the first quarter of the year, up 51.7 percent versus the same period of 2017.
The company saw higher electricity sales on the centralized market, recording a 11 percent increase for the output sold through bilateral contracts for an average price growth of 24 percent. On the spot market, the amount of sold electricity grew by 17 percent, but the average sale price fell by 32 percent. Total sales of electricity climbed 11.8 percent to RON 541.2 million.
Nuclearelectrica's investment program for 2018 stands at RON 244.8 million, excluding the coverage of the debt service.
The gross energy production of the two nuclear reactors, with an installed capacity of 700 MW, stands at 2.95 million Mwh in Q1. The reactors cover roughly 20 percent of Romania's annual electricity production.
The share price of Nuclearelectrica was up 1.81 percent to RON 8.45 of Friday trading (11:52AM) on the Bucharest Stock Exchange.