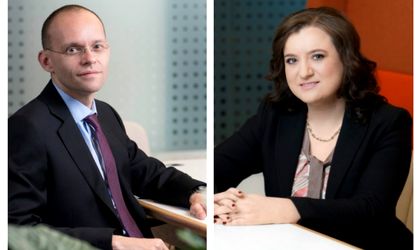 NN Romania has recorded overall growth across all business segments in the first half of 2016, on the back of clients' growing interest for health insurance products as well as for financial plans for protection and saving for the future through private pensions.
Between January-June 2016, the gross written premiums written recorded a sustainable year-on-year growth of 3.6 percent, to RON 319.7 million. On the voluntary pensions segment NN has operated on behalf of 170,838 participants assets valued at RON 677.5 million, representing a year-on-year 21.3 percent increase. The mandatory pensions segment recorded a 26.3 growth in terms of net assets managed on behalf of approximately 1.9 million participants to Pillar II, to RON 10.1 billion, generating an annualized performance of 9.99 percent since the moment it was launched and until June 2016.
"Overall, the developments recorded by the main financial indicators in the first quarter of the year reflects the way in which they performed in the context of the market the strategies we are implementing on every business sector," Mihai Popescu, CEO at NN Romania said. "The launch of the health insurance business was our main landmark during this period. At the beginning of the year we finalized the final operational and commercial details and, staring April, the health insurance is available to clients. Until the end of July, one in five new clients chose the NN health insurance," Popescu explained in a press release.
"Moreover, moving on to the health insurance segment, the number of those who purchased an insurance with a protection segment increased by 35 percent in the first semester of 2016 year-on-year. The number of Romanians who are saving for the upcoming year by means of a voluntary private pension exceeded 170,000, 9 percent more than in the first half of 2015," the NN Romania CEO said.
According to Popescu, in the upcoming 6 months, the company will continue to forces its growth strategy  on the development of the above-mentioned segments.
Mandatory private pensions also recorded a positive development in the first six months of 2016, Raluca Tintoiu, Chief Executive Officer at NN Pension Fund said in a press release. According to Tintoiu, the segment recorded "double digit increases in terms of assets administered and average monthly contributions, as well as a sustainable increase of the number of participants." However, economic trends and the current climate determined a slight change in the company's asset management strategy, she explained.
NN Romania's gross profit amounted to RON 8.6 million in the first quarter of 2016, representing a 22.7 year-on-year increase.
Georgeta Gheorghe