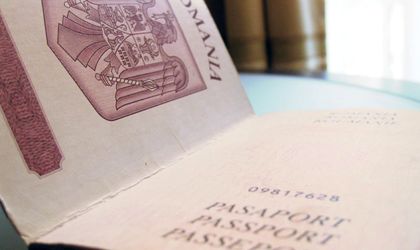 A new office for passport services will open today in the ParkLake mall in Bucharest's District 3, replacing the offices in Pipera and Amzei Square, which will close down. The only remaining passport offices in Bucharest will be in ParkLake and Plaza Romania malls.
Citizens who had submitted passport documents at the old offices in Pipera or Amzei will have to pick up their passports at the ParkLake office.
The payment of the passport tax can be made online through internet banking, from any bank where the client has an account, through postal mandate or in cash at the State Treasury offices, Prefect's Institutions or at CEC Bank units.
Last year, the passport office at Plaza Romania took over the activity of three other offices.