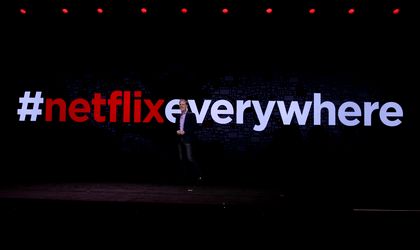 Netflix will introduce programming in Romanian in the coming weeks, the Silicon Valley giant announced. The video streaming service also introduce Thai language and Hebrew.
"The opportunity provided to us by the growth of the global internet is gigantic and our plan is to keep investing as we increase membership, revenue and operating margins," CEO Reed Hastings said.
Currently, Netflix has 1.42 million new U.S. and 3.53 million international subscribers, adding up to a total subscriber base of 98.75 million.
For the current three-month period, Netflix expects to add 3.2 million new subscribers, nearly double compared to last year's 1.68 million.