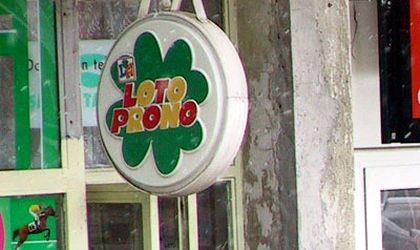 The financial state of the Romanian National Lottery is "not rosy" and the state-owned company could be heading to insolvency if measures aren't taken to remedy the situation, said the company's recently appointed director Dan Alexandru Ghita this week.
He accused the company's former managers of having made overvalued acquisitions and having signed unprofitable contracts for the institution with a group of Greek companies during 1992-1993 for a ten year period which was later extended, said Ghita according to Mediafax.
"According to the contract, the Greeks get 70 percent of the company's net incomes from video gambling and the lottery gets 30 percent minus the cost of running the machines. These contracts were signed in 1992 and 1993 for ten years and later extended for another ten years. The contracts are unprofitable and hard to denounce," he said.
According to a 2010 report of the Court of Accounts the Lottery signed in 2003 several disadvantageous contracts with Intracom SA, Intralot SA and Lotrom SA for a video gambling system.
Ghita gave several examples of overvalued acquisitions one of which was when the institution bought a software solution which costs EUR 300,000 for EUR 1.7 million.
Between 2007 and 2011 the revenues of the National Lottery have dropped by 50 percent while expenses have remained high, said the new director.
"I come from the private sector and when I saw the company's financial statements I got scared. The concept of 'efficiency' simply didn't exist for the former managers of the National Lottery who focused on spending money on overvalued acquisitions and less on getting money. Given all this, the company's financial state is not rosy and without measures to make it efficient, the National Lottery can go insolvent – but this the last option we consider said Ghita, according to Mediafax.
Before joining the National Lottery he worked as sales manager at Galaxy Games since 2007.
Last year the National Lottery had a turnover of RON 1.16 billion (approximately EUR 274 million) up 5.3 percent y-o-y and a RON 81.7 million net profit (approximately EUR 19 million) down by 32.6 percent on 2010. The company's present profitability of a little over 8 percent was labeled weak by Ghita who added that if it drops below 5 percent, the state might just as well close it down.
Ghita said the solution is to reduce costs and increase revenues and added the company has great potential for growth given that the state-owned Hungarian national lottery reported last year a EUR 200 million profit and the country has only 10 million inhabitants.
Simona Bazavan