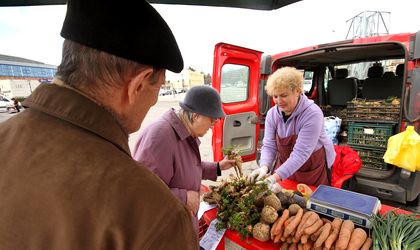 The national day of Romanian agri-food products will be celebrated for the first time on October 10. In Bucharest, the day will be celebrated at a Bucharest fair that will attract over 100 local producers from several regions in Romania.
According to a statement by the Ministry of Agriculture and Rural Development (MADR), the celebration is part of a campaign that aims to promote Romanian products made in the country from raw materials obtained here.
The event will be held in Herastrau Park, and will see producers display a selection of meat products, bread and pastry, dairy and sweets. Alongside Romanian food products, Romanian producers will also offer flowers, cosmetics and decorative objects made by craftsmen and women, such as ceramics, traditional wear, icons and more.
The event will be celebrated nationwide via several events aimed at increasing awareness and promoting consumption of Romanian agri-food products.