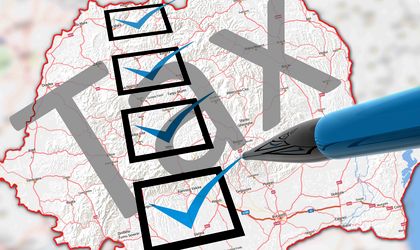 Following the adoption of a new Directive that aims to block the avoidance of taxes inside the European Union, on July 12, multinational groups which are also present in Romania might have to redesign their holdings' chain, according to professional services firm EY.
The new rules aim to prevent a resident companies from deviating their revenues to a subsidiary in countries where the taxation rate is lower.
Based on the recommendations of the OECD regarding the combat of Base Erosion and Profit Shifting (BEPS), the new Directive will apply to taxpayers that pay the profit tax in one or several member states, including the permanent HQs in the EU of entities that have residency outside of the EU.
The new regulation applies to five areas of taxation: the limitation of interest deductibility, the exit taxation, general abuse prevention norms, the taxation of controlled foreign corporations and the taxation of hybrid arrangements.
"The implementation of taxation rules for controlled foreign corporations will have a significant impact on the way in which multinational firms do business. In some cases, the whole chain of holdings might have to be rethought," said Alex Milcev, leader of the Tax Assistance department at EY Romania. He added, that we should see next how local authorities use the new rules during tax inspections.
Ovidiu Posirca