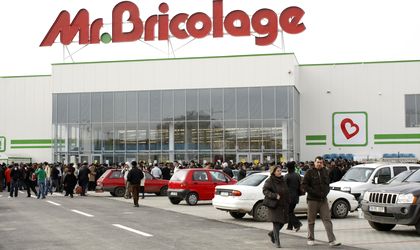 Mr. Bricolage is among the leading players in the global market for distribution of constructions materials and interior design and is the only retailer present in Romania with operations in thee continents. The first Mr. Bricolage store in the country was opened in Bucharest, in November 2006, and was followed in the next two years by the one in Pitesti in 2008 and Iasi in 2010.
This company, which operates in a sector with complex specific processes chose to implement SAP Retail, a complete solution, optimized for the retail activity, which integrates perfectly with the other ERP models, as well as other specific applications of the client.
Mr. Bricolage's executives chose SAP to ensure a solid path for the company from the point of view of business processes and in the same time to ensure gains against the competition.
Starting this year, SAP Retail ensure for Mr. Bricolage a complete integrated system for the management of articles and departments, of supply processes and stock management, as well as the complete management of sale prices, which includes some mechanisms for promotional campaigns.
"Given the intense competition on the local DIY market, the implementation of SAP within Mr. Bricolage aims to spur efficiency, both on the supply and optimization of stocks, and through the wider and flexible offers granted to our customers. Considering the excellent outcome following the implementation of SAP at Arabesque six years ago, choosing Fair Value as partner for the Mr.Bricolage, was obviously the first option and last year's success has proven we were not wrong," said Dorin Calvarasanu, IT director of Arabesque.
Punctually, one of the challenges of the Mr. Bricolage project was generated by the 7-day a week operation program. The actual migration was practically done in a single night, without impacting the sale process in any way or creating any inconvenience to customers.
"The migration process was carried out simultaneously in all stores across the country and the issues that inevitably occurred were swiftly managed by the joint support team of Fair Value – Mr. Bricolage," said Mihaela Radulescu, SAP team leader and project manager of Fair Value for this project.