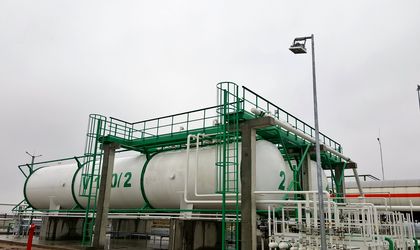 MOL Romania, the local subsidiary of MOL group, has finished the construction of GPL terminal in Tileagd, Bihor county, following the investment of EUR 2.3 million. The terminal, which is operational, comprises 4 GPL basins, with a storage capacity of 600 cubic meters.
The terminal is spread on a surface of 10,000 sqm.
The installation has an automatized charging system.
"The gas is stored in overground basins, with safety and modern protection systems, including automatized equipment measuring the volume and temperatures, fixed systems of fire extinguish, such as detection thermostat bulb and alarms," according to the MOL Romania representatives.
The GPL terminal completes the assets owned by MOL at Tileagd, where it operates since 1999 a storage of oil products for gasoline and GPL. The storage from Tileagd currently comprises 22 employees.
The terminal has an installation of GPL supply to the entire region.
It is estimated that the new installation will reach annual of deliveries of 15 kt in 2018 and 30 kt until 2020.
Besides the oil products storage from Tileagd, MOL Romania also manages an unit of oil products storage in Giurgiu.The storage from Giurgiu, with direct access to the transport on the Danube, became functional in the spring of 2013, operated by 14 employees.
MOL Group is an international integrated company with the headquarter in Budapest with operations in over 30 countries, with approximately 25,000 employees worldwide.