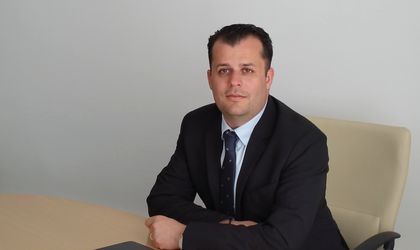 Mircea Cotiga, currently director of risk – restructuring and debt recovery at UniCredit Bank, will take over the CEO position with UniCredit Leasing, following Antoaneta Curteanu's, the current CEO, acceptance of an international position, says a company press release.
Curteanu has been promoted to director of the corporate investment banking division of UniCredit Bulbank Bulgaria, with the management change to become effective in May, after the National Bank of Bulgaria authorizes Curteanu's appointment.
Having worked in banking for the past 11 years, seven of those at UniCredit Bank, Cotiga holds an MBA in Financial Management from the City University USA – Romanian Banking Institute (2005-2007). "My entire experience within the bank, in the restructuring activity that I coordinated, was marked by a pro-client and pro-business attitude, always trying to be there for our partners and offering them optimal solutions," stated Cotiga.
With over 18 years of experience at UniCredit and 25 in the banking system, Curteanu has held the CEO position of UniCredit Leasing since July 2010. Before that, between 2007-2010, she held the position of deputy director of the corporate division and of global transaction banking at UniCredit Bank, and between 2005-2007 she was executive vice-president and member of the UniCredit Romania board.
She is a graduate of the Accounting-Finance Faculty of the Bucharest Academy of Economic Studies (1986-1991) and of the Graduate School of Banking of the Louisiana State University, U.S. (1994-1996). She is a founding member of the "Business Women Network" association and author of the Factoring in the international trade book.
Andreea Tint