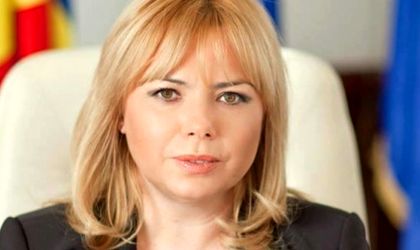 Payment by card at the tax administration agency (ANAF) will be possible starting with September across Romania, said the minister of Public Finance, Anca Dragu, on Tuesday in a briefing at Victoria Palace.
She also said that the payment by card will be possible at Treasury too in a few days in Galati and Timisoara. "Currently the contracts were signed and the POS terminals are acquired in Galati and Timisoara and it is a matter of time until they would become operational. This acquisition for payment by card was differentiated for every region of ANAF. Practically Galati and Timisoara were the most advanced, " said Dragu.
Dragu added that in a few weeks the service will be implemented in the others regions of the country too.
"Practically September  is the month in which the payments will be made for the third trimester. Until the beginning of September all the country will have this possibility to offer payment by card services."
Georgiana Bendre