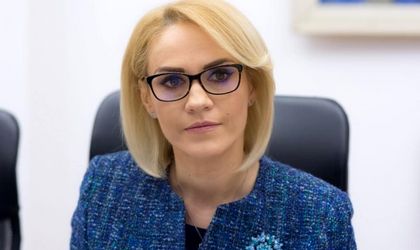 The Dancila government might include a new institution dedicated to Bucharest's development, according to hotnews.ro.
The new department will be created within the Development Ministry, at the suggestion of Bucharest mayor Gabriela Firea, who has confirmed that she wants a Bucharest state secretariat to be established, taking after the UK, where there is a Ministry of London.
Firea explained why this new structure is necessary: "Because there are a lot of gridlocks, people from ministries who put breaks on the capital's projects without any real reason, when they are up for approval. Bucharest is the largest urban centre, the largest university centre, this is where the central state institutions, embassies, international events are. There are countries that have around 3 million inhabitants. We don't need positive discrimination, only fairness".
It is still unclear what issues this new state secretariat would resolve, what its attributions will be, who will lead it and how it will avoid overlapping with the local authorities.
Gabriela Firea says that the institution will ensure the legislative support for public services, for urbanism issues and territorial planning, coordinating the works of all Administrative Territorial Units in the Bucharest area, plus the investments of other ministries or central authorities and state companies from the area (an integrated approach to development).
The new secretariat will also coordinate all the structures and persons from state institutions who are responsible for Bucharest (ANSVSA, ANAF, MEDIU, Public Health Direction, education, etc.), will organise the technical gatherings for large sports or cultural events, will facilitate the link between local administrative units and central or European authorities. It will also be able to pick up legislative initiatives from Bucharest or other places in the country in order to change existing laws or introduce new legislation, according to the mayor.