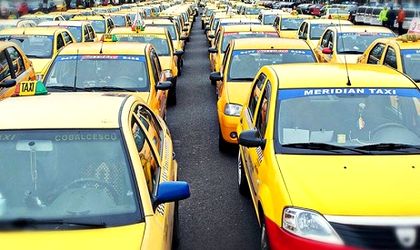 The mayor of Bucharest, Gabriela Firea, suggested that firms of the likes of Uber and Taxify are operating illegally and should submit requests for transport and taxi licenses.
Her comments came less than two weeks after the EU Court of Justice ruled out that Uber is a transport service and not a digital company.
Uber, the operator of the ride-sharing app, has over 450,000 users in Romania. Locally, the ride-sharing industry is not regulated in any way, with Uber saying on numerous occasions that it was ready to work with authorities on legislation.
"These firms have to enter into legality and submit documents to obtain transport authorizations and taxi licenses. In this way, we guarantee that the cars are technically verified, and the drivers have the proper training and the right behavior," said Firea, adding that she is not afraid of the ongoing defamation campaign against her, according to HotNews.ro. She rejected allegations that the City Hall might favor certain transport firms.
Firea said that the ultimate goal of the municipality is to secure a safe and civilized taxi system for citizens. The mayor went on to say that the local police will continue traffic inspections among taxi drivers. She said that citizens can submit complaints if taxi drivers refuse rides or jack up prices illegally.
According to new regulations approved last December by City Hall general counselors, the dispatch system becomes mandatory for all taxi firms operating in Bucharest. This would impact apps such as Clever Taxi, Star Taxi, Uber and Taxify.
Furthermore, taxi drivers will need to use online apps. Firea said that drivers could use the app developed by the Municipal Company for Traffic Management.