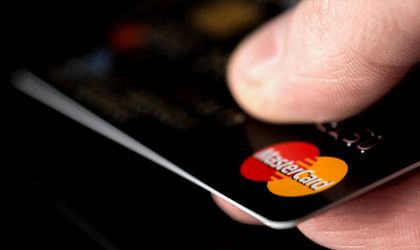 In 2017, Romanians made 100 million contactless payments in Romania, via Mastercard and Maestro cards, representing 60-70 percent of the total payments. At this rate, Mastercard country manager for Romania and Moldova Cosmin Vladimirescu argues, by 2020 contactless payments via mobile phones and smart watches will become the norm. 
By the end of 2017, contactless payments made in Romania totalled 100 million, Cosmin Vladimirescu told journalists at an event over the week-end. The growth is explosive, when considering that in 2015 only 3 million payments using this method had been recorded.
Within two years, the Mastercard representative said, payments via smart watches and smartphones will become a reality for Romanians, given that recent developments paved the way for their upcoming adoption. The market is very willing to adopt these payment technologies, the infrastructure that enables this type of payments is already out there, and several banks are already preparing to integrate bank cards in electronic wallet apps, he said.
One example is BT Pay, a digital wallet that enables contactless payments, NFC and other functions, which was launched by Mastercard in partnership with Banca Transilvania at the end of January.
"There is no doubt that Romanians want to pay directly using their smartphone. As long as already 60-70 percent of payments are contactless, it is obvious that this has become the de facto payment method in Romania."
"It took a lot to arrive here, since 2008, when we launched the contactless technology, an until 2017. There were 10 years with massive investments from us, from the banks, of retailers. Once we got used to this type of payment, the transition to smartphones is extremely simple and natural," Vladimirescu said. Everyone already has a smartphone, he recalled Romania's high smartphone penetration rate. According to a forecast published by statista.com, by 2022, in Romania, the share of monthly active smartphone users is projected to reach 52.76 percent of the total population. "People are already making contactless payments, the infrastructure is already on the market," Vladimirescu said.
"22 years since we entered the market, I can say that we are leaders on the credit card, premium, prepaid and contactless transactions market. Almost all electronic meal cards issued in Romania are Mastercard. We are talking about around 1 million meal cards, which have a very high usage rate, and most of the payments are contactless," Vladimirescu said.
According to Vladimirescu, the number of cards on the market increased year-on-year in 2017 by 6.5 percent across the entire system. In 2017, the National Bank of Romania (BNR) enrolled 16.43 million cards, compared to 15.9 million in 2016. However, the Mastercard Romanian head pointed out, the BNR did not take into account meal cards, estimated to be around 900,000 in 2017.
The total number of active cards increased in the past year by 5 percent, reaching 12.45 million cards, according to the BNR. According to the BNR, the rate of activation stands at 76 percent, but does not include the meal cards, whose activation rate stands at 80 percent.
The total number of payments made by card, at either POS and ATM terminals, increased in 2017 by 21.59 percent, to 732 million. The total value of payments made using Mastercard went up by 30 percent year-on-year, from 48.41 percent in 2016 to 63.08 percent in 2017.
According to Vladimirescu, while the company cannot be upfront about the exact number of cards, Euromonitor data shows that Mastercard had 9,170.000 cards at the end of 2016.
Photo credit: Dreamstime.com.