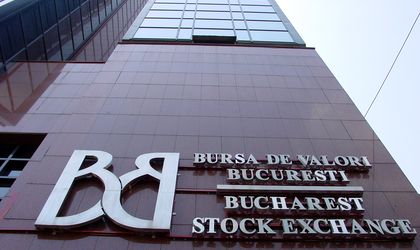 The main index of the Bucharest Stock Exchange (BVB) registered a growth of 1.15 percent in 2016, after losing 1.11 percent in 2015, according to an analysis of Puls Capital.
"BVB closes 2016 in a neutral area, with mixed variations among the local indexes. The reference index BET (that shows the evolution of the most 10 shares) had a modest growth, after in 2015 it lost 1.11 percent. After the 2012-2014 period the BET index grew in average by 11.21 percent per year, in the last two years it had a lower evolution, not succeeding in keeping the pace with the important external markets. BETPlus registered the best performance in 2016 among the local indexes, with an increase by 1.74 percent, followed by BET index, with an increase by 1.15 percent. On the other hand, the BET-FI and BET-NG indexes had losses of 1.87 percent, respectively 2.97 percent," according to the authors of the report.
The liquidity on the BVB went up in 2016 compared with 2015, the transactions value on BVB segment amounting  to over RON 9.253 million, 5.12 percent over the value registered in 2015, mainly because of offers such as Medlife IPO, OMV Petrom SPO, the sale of Fondul Proprietatea shares in Romgaz and the public offer of exchange within the sixth buy-back program of FP.
The most traded shares were of Banca Transilvania , with a value of over RON 2.167 billion, followed by Fondul Proprietatea and Romgaz, with RON 1.698 billion, respectively RON 1.352 billion.
"The year 2016 was under expectations for BVB, taking into account that the external markets obtained superior efficiency and Romania registered the highest economic growth in EU. There are positive perspectives for 2017, the main drivers being a new listing and the inclusion of BVB in the emergent market status by FTSE Russell. However, most probably, the indexes evolution will depend mainly on what happens on the external markets and 2017 is announced to be a year with many uncertainties," says the source.
Georgiana Bendre