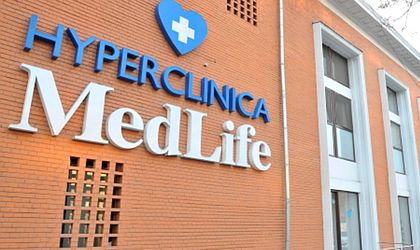 The private medical services in Romania Medlife announces the signing of the acquisition of  100 percent stake of the Polisano medical services, one of the largest private medical operators in Romania.
"For us, Polisano becomes an important strategic partnership and, at the same time,a proof of our long-term commitment to expand medical excellence services to the benefit of patients in all regions of the country. We have a special respect for the quality of medical services and the operational functioning of Polisano. These are the values that bring us together and I am confident that Polisano will strengthen our position as a national leader in high performance medical services," said Mihai Marcu, MedLife general manager.
Founded in the 90's, Polisano includes four clinics with its own laboratories located in Bucharest and Sibiu, a private hospital –Polisano European Hospital in Sibiu –recognized as one of the most modern and performing hospital units in Romania, one in vitro fertilization centre and the biggest private maternity in Transylvania.
In about 25 years of activity, Polisano has served approximately 2.1 million patients on both retail segment and the corporate segment. The company currently has over 500 employees and registered a turnover of about RON 80 million in 2016.
During  the last AGM meeting of MedLife, the share capital increase and issuance of bonds for the acquisition and development of the company were approved.
"By joining the MedLife Group, Polisano will bring added value and, at the same time, it will help us sustain our commitment to continuously deliver premium services and an outstanding medical team, to all patients, both in retail zone, as well as the corporate," stated Ovidiu Gligor, administrator of Polisano Clinics.
The transaction is pending the approval of the Competition Council.
"If all the conditions will be met and the acquisition of Polisano Clinics will be completed, MedLife will reach 6,300 employees and will be the employer of approximately 5 percent of doctors with Free Practice Authorization in Romania and probably a similar percentage of nurses," concluded Marcu.