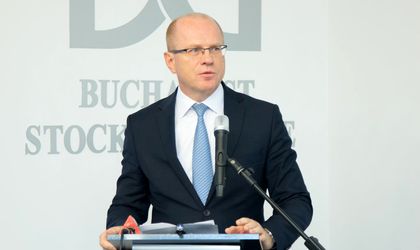 Ludwik Sobolewski resigns from CEO position at the Bucharest Stock Exchange (BVB) according to the letter of resignation submitted on BVB site by Marius-Alin Barbu deputy CEO of BVB.
"BVB  informs that on October 27, Ludwik Sobolewski notified the institution regarding his resignation from CEO position at BVB," says the document.
According to a market information, currently it's expected the decision of the Financial Surveillance Authority (ASF) of approval for the new CEO, after the BVB board initiated recently an internal process of candidates' selection for the CEO position.
Barbu coordinates for the moment the institution's  activity, after the mandate of the CEO Sobolewski expired at the end of August this year and he decided not to carry out the mandate until the BVB board decision.
Barbu is since 2009 one of the two BVB directors authorized by ASF.