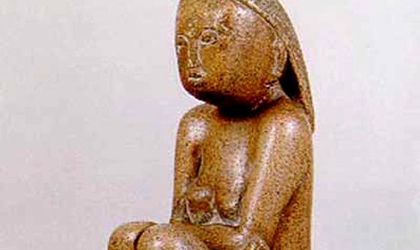 Head of the Social Democratic Party (PSD) Liviu Dragnea said on Monday that he does not encourage the Government to purchase Brancusi's sculpture Wisdom of the Earth. Moreover, he said that the initiative of the Ciolos Government to acquire it raises questions of legality and transparency.
When questioned on the future approach to be taken in regards to the Wisdom of the Earth, Dragnea said: "As far as I understand, had they looked properly, they would have found the documents showing that it already is the property of the Romanian state. On the other hand, this work, like many others, must be recovered, but through a legal and transparent procedure."
What the Ciolos Government did was "neither legal, nor transparent" and mentioned that several commissions in the Parliament will analyze the issue. The PSD head also said he does not encourage the newly-installed Government to purchase Brancusi's work.
"I do not encourage this, I did not encourage what the previous Government did. In the end it raised some money and do not know how to return it. I do not encourage any government to get involved in such a thing, to promote this public subscription, to raise a sum of money and not to know how to return it – it poses a question mark on the future of this country's government," Dragnea concluded.
The program of the January extraordinary session of the Chamber of Deputies the Mps will debate and vote on the two emergency ordinances on the purchase of the Wisdom of the Earth sculpture. According to sources from within the PSD, they are likely to be rejected. Questioned about the two emergency ordinances, Dragnea said: "They will have reports in the commissions and reach the plenum. We will wait for the commissions' reports. A thorough analysis is needed there, to see what the purchase procedures were, whether the legal provisions were respected, how the negotiations were conducted, namely… questions have been raised in the past months and we must answer them. Depending on these reports, of course, the plenum will decide," Dragnea said.
Georgeta Gheorghe