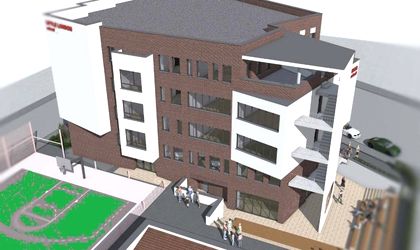 Bucharest-based Little London school is starting this June the expansion works on its campus with a EUR 3 million investment coming from Florin Segarceanu, the main investor in the Little London project.
Starting with September 2013 the new campus, built on a 4,300 sqm land, will encompass a 900 sqm surface building for the primary school with nine classrooms, a 3,000 sqm surface building for the secondary school with 21 classrooms, two 560 sqm outdoor sport courts (one of which will be covered), inside sport facilities, laboratories, music and arts spaces, a media center, a library, an IT lab, dining rooms, outdoor playgrounds and a parking lot.
"Little London school started from an educational model provided from one of the best countries in the elite educational system. As such, we aligned the national curriculum with educational principles and methods from the British system (interdisciplinarity and transdisicplinarity) through the voice of our teachers. The new campus follows the natural evolution of the Little London community," explained Dana Papadima, educational director of Little London.
"The location benefits that determined me to futher invest in this project are: the clean and quiet environment at the edge of the Banaeasa forest, the opportunity of long-term, durable development, but also my desire to have sports facilities that would allow children to attend a diverse and attractive sports program benefiting their healthy development. By September 2012 we plan to have the structures built already," said Florin Segarceanu.
Little London is an educational institution authorized by the Education Ministry in Romania. It encompasses a kindergarten, a primary school and a secondary school. It serves Bucharest's first district.