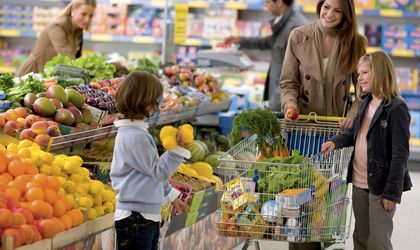 Discount retailer Lidl has taken its local network 151 stores after opening two more outlets this Thursday in Bucharest and Timisoara.
Lidl wants to reach 160 local stores by February 2013, previously said Georgiana Tugearu, PR manager at Lidl.
The retailer opened 107 stores last June after having invested in rebranding the local Plus Discount supermarkets under its own name. The change took place more than a year after it bought the low-cost chain Plus from German owner Tengelmann in February 2010. Throughout 2011, 22 new Lidl stores were built. Another 19 have been opened so far in 2012 and others will follow by the end of the year.
The company said it plans to maintain a similar expansion pace in the coming years but did not disclose the actual investment in a Lidl unit or its total expansion budget.
Lidl discount stores have sale areas of between 950 and 1,286 sqm. Some 80 percent of the products sold by the retailer are private labels, some of which are produced in Romania.
The retailer also operates three logistic centers locally, located in Chiajna, Nedelea and one in Iernut, which was opened this September.
Part of German Schwartz Group, Lidl is present in more than 20 European countries with a network of some 9,000 stores and over 100 logistics centers. It employs over 170,000 people.
Simona Bazavan