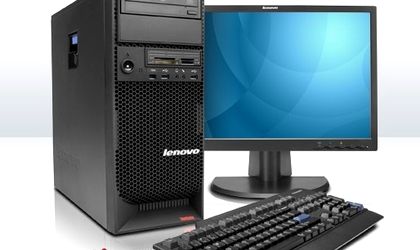 The local subsidiary of Chinese PC maker Lenovo has completed the takeover of the x86 servers division and the transfer of teams from IBM Romania, raising Lenovo Romania's staff numbers to 160 from just 12, said Aurel Netin, head of Lenovo Romania.
"We've finalized the integration of IBM's x86 server division and now Lemovo has a larger team. We are ready for our grand entrance on the server segment. (…) We're setting our sights on Lenovo becoming a market leader for PC's in the next 10 years, but also a leader on the enterprise and mobile markets and we hope to become a player on the cloud market", according to Aurel Netin.
Lenovo Romania also opened the doors on its new headquarters, located in Bucharest in Aviatiei neighborhood.
In 2014, launched for the first time in Romania five smartphone models, which marked the Chinese company's penetration on the European Union smartphone market, via Romania.