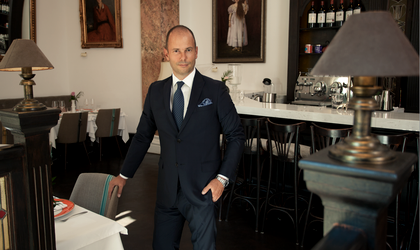 Le Bistrot Francais, located near Bucharest's Athenaeum, became the first Romanian restaurant to become a member of the Relais & Chateaux association. The restaurant, part of Le Manoir Group, submitted its application in early 2017 and obtained its membership status after being subject to assessments by incognito inspectors.

The restaurant, serving French food with Basque influences, reported a EUR 450,000 turnover in the first semester, representing a 25 percent year-on-year increase.

Created in 1954, Relais & Chateaux is a global fellowship of individually owned and operated luxury hotels and restaurants gathering approximately 80 gourmet restaurants and 450 boutique hotels, resorts and villas around the world. The applicants are assessed according to more than 300 criteria, collected by some of its 10 well trained inspectors.

By receiving the Relais&Chateaux membership, Le Bistrot Francais also gains access to the Academy of the association, a training center for restaurant staff, designed to increase retention and boost work mobility.

"Joining the Relais& Chateaux is first of all, an acknowledgement of the spirit of Le Bistrot Francais, of the 'no compromise' mentality we instill into our team and our partners and of the constant concern for quality, excellence and good taste. From the beginning, our objective was to transform this restaurant into a cultural and gastronomic ambassador of Romania," said Cristian Preotu, owner of Le Bistrot Francais. "Romania has thus access to 2,000,000 clients of Relais&Ctaheaux, among them 12,500 members of the 5C group (Character, Courtesy, Calmness, Charm and Cuisine)," he explained.

Hosted by the former residence of French Architect Albert Galleron, Le Bistrot Francais is located on Nicolae Golescu.