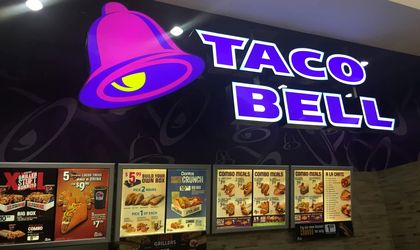 Sphera Franchise Group announced the decision to abandon plastic straw in all KFC, Pizza Hut and Taco Bell restaurants in Romania starting April 1, 2019.
The process will begin in KFC units and by the end of 2019 all plastic straws in the restaurants owned by Sphera will be replaced with paper straws. Disposable plastic is one of the major causes of waste in the oceans, and plastic straws have a leading position in this category.
Sphera also aims to replace plastic straws in Moldova in the summer of 2019, and will start the project with Yum! Brands Inc., as well as in Italy, a market with multiple franchisees, so they can reach uniformity.
Sphera Franchise Group is the largest group in the food service industry in Romania and owns the franchise companies KFC (72 restaurants in Romania), Pizza Hut (22 restaurants), Pizza Hut Delivery (22 restaurants) and Taco Bell (3 locations) brands.