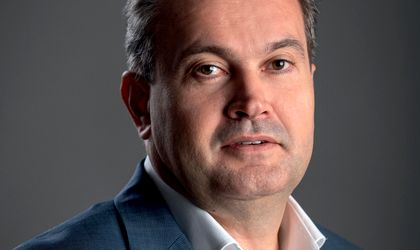 Sphera Franchise Group, the largest group in the food service industry in Romania, registered in the first 3 months of 2023 consolidated sales of RON 335.1 million, a 20.3% increase compared to the similar period of 2022. The Group ended Q1 2023 with a net profit of RON 7.3 million vs. a net loss of RON 10.9 million in Q1 2022, while EBITDA increased by 526% YoY, to RON 23.5 million.
"The first quarter of the year is usually a slow period for the food service industry due to post-holiday season downturn. However, despite the business cyclicity and the more challenging economic context of high inflation, we started 2023 strong, continuing the growth trend of the past year. This performance is testament to the resilience and adaptability of our business, as well as the dedication of our hardworking team. We remain committed to maintaining the high quality and standards of our products and services and look forward to continuing our growth trajectory throughout the rest of 2023," stated Călin Ionescu, CEO at Sphera Franchise Group.
Double-digit increases across brands and markets led to the first quarter's performance in 2023 vs. Q1 2022. KFC continues to be the main contributor to all-restaurant revenues in Q1 2023, with RON 284.1 million in sales (+20.3% YoY), followed by Pizza Hut, with RON 31.2 million (+10% YoY) and Taco Bell, with RON 19.8 million (+40.6% YoY). KFC had a strong performance both in Romania and the Republic of Moldova, which together contributed a combined net profit of RON 12.1 million.
Analyzing performance per market, sales in Romania were up by 19.7% YoY, to RON 289.2 million, in Italy up by 22.1% YoY, to RON 40.9 million, while in the Republic of Moldova increased by 42.7%, to RON 4.9 million.
After a challenging 2022, restaurant expenses weight in sales decreased with 6 pp, reaching 91.8% in Q1 2023 vs 97.6% in Q1 2022. Moreover, the increase of 13.1% YoY in the restaurant expenses in Q1 2023 was lower than the increase in restaurant sales, of 20.3%.
"Our successful execution of the pricing strategy throughout 2022, combined with our relentless focus on cost control across the Group, has resulted in a remarkable 317.8% YoY increase in restaurant operating profit, to RON 27.4 million, as well as in a RON 7.3 million net profit in Q1 2023, compared to loss in Q1 2022. We are also proud to report that our performance in the first quarter is in line with the budgeted numbers for 2023, giving us confidence and optimism for the remainder of the year," said Valentin Budeș, CFO at Sphera Franchise Group
The growth in restaurant operating profit, from RON 6.5 million in Q1 2022 to RON 27.4 million in Q1 2023, is due to improved performance across all brands, with particularly strong contributions from KFC Romania (RON 24.2 million, +120.8% YoY), KFC Moldova (RON 0.7 million, +66.5% YoY), KFC Italy (RON 2.1 million vs. restaurant operating loss of RON 2.9 million) and Taco Bell (RON 0.4 million vs. restaurant operating loss of RON 0.2 million). Moreover, Pizza Hut significantly reduced its restaurant operating loss in Q1 2023, by 90.2%.
Similarly, EBITDA has followed a positive evolution, increasing from RON 3.8 million in Q1 2022 to RON 23.5 million in Q1 2023, a remarkable growth of 525.6%. This improvement can be mainly attributed to effective cost-control measures taken by the companies, leading to the increase in restaurant operating profit. The EBITDA margin varied per brand, with KFC Moldova having the highest margin of 13.1%, followed by KFC Romania – 9%, KFC Italy – 5% and Taco Bell, the youngest of brands, 2%.
2023 budget – continuous growth trend in sales and profits
For 2023, the Group estimates restaurant sales of RON 1.6 billion, a 21% increase compared to 2022, due to a combined effect of same stores sales growth and new stores sales. Sphera aims to achieve a normalized net profit of RON 83.4 million, 88% higher than in 2022.
In terms of development, the Group plans to open 10 restaurants (8 KFCs in Romania and 2 Taco Bells), with an estimated CAPEX of approximately EUR 6.8 million. Around EUR 3.8 million are allocated for store remodeling and the implementation of digital solutions.
SFG shares evolution on the Bucharest Stock Exchange
In terms of performance on the Bucharest Stock Exchange, SFG shares continued the positive evolution in Q1 2023, registering a 16.4% increase in the first three months of the year. The Total Return evolution for SFG shares in Q1 2023, including the gross dividend per share of RON 0.5155 paid on March 31st, 2023, was 20.1%. This is the 4th best evolution of a Bucharest Stock Exchange issuer in the period and 3rd if only considering BET index constituents. The SFG share price evolution in Q1 2023 outperformed the BVB reference index BET, which increased 3.8% in the period as well as the BET-TR index, which grew 3.9%.