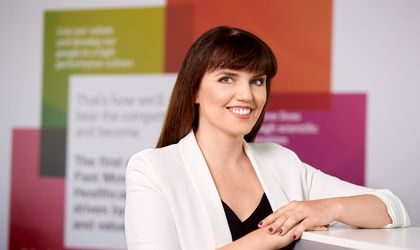 Sylwia Piankowska is the new general manager of GSK Consumer Healthcare Romania and Balkans. Piankowska is replacing Helen Tomlinson, who was appointed general manager of GSK Consumer Healthcare Iberia.
In her new role, she will lead the operation of GSK Consumer Healthcare in eight countries and a team of over 100 employees with the objective of continue the growth in the region.
"We are glad to have Sylwia in the team as general manager for Romania and Balkans. Her experience and solid training in marketing represent an extraordinary asset in the business growth and continuous development of some brands that our consumers love," said Filippo Lanzi, area general manager for the Central and Easter Europe within GSK Consumer Healthcare.
She gained a commercial experience in FMCG. Since she joined GSK in August 2002, she had several strategic roles in brand and category management in Poland and Central and Eastern Europe. Between 2011 and 2014 she had the role of marketing director in the oral care category for Central and Eastern Europe and developed a regional strategy for oral health care products, increasing the business by 30 percent.
She also held the role of mass market business unit director within GSK Consumer Healthcare Poland.
"I am very thrilled to coordinate the operations from Romania and Balkans and that I will consolidate the efforts until now of Helen and the entire team. We want to continue to develop strong partnerships with our clients and specialists from healthcare field to help more consumers to make more, feel better and live more," said Piankowska.
Before joining the GSK team, Piankowska worked in marketing and market research departments within Procter&Gamble. She graduated from the Management, Psychology and Art History faculties of the Warsaw University.
Georgiana Bendre