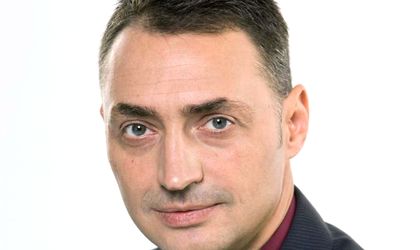 Ovidiu Irimies joins the Oscar Downstream team as general manager starting July. He has considerable experience in petroleum and gas industry sales management, procurement and logistics roles at Shell Romania, MOL Romania and MOL Group, for which he worked since 1999 until now.
Irimies takes the lead of Oscar Downtown at an anniversary moment, on July 15, when the company celebrates 15 years of activity. He will put into practice the development strategy of the firm on medium and long term, as a result of the recent investments in logistics infrastructure.
"The main challenge of this role consists in the strategic projects implementation at the same time with the setting up of an organizational culture that would comprise the values, expectations and vision of the company, with a focus on performance management. Ovidiu is known for his extraordinary management and leadership skills. I trust that he will succeed in consolidating the Oscar Downtown team," says Alin Niculae, the owner of the business.
Irimes coordinated several integration strategic projects and commercial and logistics operations expansion from Romania and Central and Easter European countries. His advanced knowledge about petroleum and gas from operational and strategic perspectives are supported by the management certificate obtained from the Thunderbird School of Global Management and a diploma in financial management from ACCA Glasgow. Also, he has a major in electronics, having attended the Technical University of Cluj-Napoca.
The overall sales volume of Oscar Downtown has grown in the last years and maintains the trend thanks to  the focus on the end customer. The turnover had, however, a slight decrease, reaching EUR 390 million due to the fluctuations of the fuels prices and the introduction of an extra-excise in 2014.
Georgiana Bendre