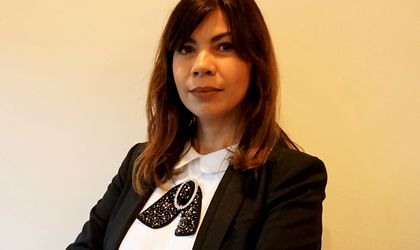 Dana Sava, a specialist with over 15 years in banking field, joins Investment & Capital Markets department of Cushman & Wakefield as senior consultant. She will be responsible for the clients' support in the processes specific to real estate transactions, since their opening until their closure, identifying re(financing) or other appropriate solutions.
She will permanently maintain the connection with banks for the best financing solutions for clients. Together with the colleagues from the other Cushman & Wakefield departments, she will develop the current portfolio of clients and will propose new products.
"After 15 years of experience in banking field, we accepted the opportunity to operate in real estate field and I believe that the skills achieved until now recommend and help me in the new chosen direction, " said Sava.
She hold a degree in economic studies, graduating the Faculty of Finance-Banks within the Bucharest University of Economic Studies and has worked for 11 years at Raiffeisen Bank, the last position being senior relationship manager.
Sava coordinated complex transactions at Raiffeisen Bank, administrating assets portfolio of over EUR 800 million, especially on real estate and FMCG.
Tim Wilkinson, partner at Capital Markets – Cushman & Wakefield Echinox: "The investments market is in continuous growth and bringing Dana in our team will help us solve more efficiently the clients' needs related to financing. At the same time, through its wide corporate banking experience, Dana has the ability to understand the clients' demands and anticipate the market tendencies."
At the same time, the Capital Markets department was involved in five transactions with a real estate value of EUR 300 million.