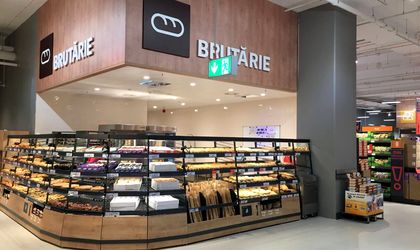 Kaufland has opened on November 23 the third store in Cluj-Napoca, reaching the 116th store of the network in Romania and the first one integrated in a real estate complex.
Kaufland thus creates new 90 jobs in Cluj-Napoca and supports the local community' development.
"We are glad to come closer to the Cluj-Napoca citizens with the newest in the city. The hypermarket brings a new design. We are proud to bring our clients a portfolio of over 50 percent of products in Romania because we put on the first place the collaboration with the Romanian producers in our acquisition strategy," said Valer Hancas, manager corporate affairs & communication, Kaufland Romania.
The stores come with a new design and brings the first Antipasti Bar in Cluj-Napoca.
The schedule of the market is: from Monday to Saturday from 7:30 AM to 10:30 PM and Sunday from 8 AM to 8 PM.
Kaufland has over 1,250 stores in 7 countries and 116 stores in Romania.