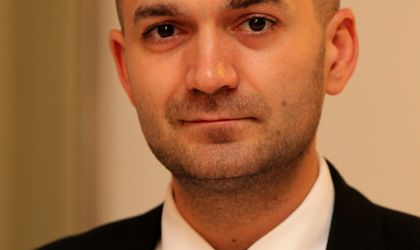 It's a fact that culture is still underfinanced in Romania, although official data shows that the Ministry of Culture's budget has increased by 51 percent since 2016, meaning RON 766 million. It's also a fact that each year, more and more companies decide to sponsor the cultural sector. Why? It's festivals' time in Romania so we asked some of the brands with whom we are meeting at these festivals what drives them to invest in this particular sector. Today's interview is with Mirel Mircea Dediu, Corporate PR/Communications, Marketing & PR from Mercedes-Benz Romania.
You are one of the few companies that invest yearly in some of our best known cultural projects with a great tradition in Romania. How does the budget differ from last year? What cultural partnerships do you have this year?
Mercedes-Benz is more and more focused on our resounding cultural partnerships, as was the case with the 2017 edition of Transylvania International Film Festival (TIFF), which took place at the beginning of June, in Cluj-Napoca. At this edition, we entered the second decade of excellence-driven partnership. With TIFF, we are speaking of a genuine partnership, founded on joint values and built around our desire to ensure the absolute experience for festivalgoers.
We do not disclose specific data related to our budgets. However, we always want to provide TIFF attendees with The Best experience, and we do so in knowing, as well as in recognizing the valuable progression this partnership has had for Mercedes-Benz over the course of the eleven editions we have been the festival's Official Car.
One more important project we've developed this year at TIFF was "10 for FILM", an initiative where we've invited 10 talented actors from the Romanian theaters to act a succession of moods, symbolizing a carousel of positive emotions related to the 11-year partnership between Mercedes-Benz Romania and TIFF. Carrying on the tradition of the first decade of partnership, in 2017 we've once again recognized excellence in Romanian cinematography by granting the TIFF Excellence Award. (…)
Read also: Analysis: How is the private sector boosting Romania's cultural scene
From your brand point of view, how does an ideal partnership with a cultural project look like?
For Mercedes-Benz, our entire activity seeks to build on core brand values, such as excellence, innovation and trust – attributes we always have our sights on, whether it concerns the launch of a new model locally or entering a partnership for a cultural project.
We always want to connect Romanian consumers with our core values and, as such, these attributes are essential to any proposal we pursue and engage in partnership-wise, so that is what we are looking for.
When we speak of challenges, what do you see as the greatest obstacle to the successful development of cooperation between culture and arts on one side and successful companies on the other?
We have always strived to best ourselves, so our involvement in cultural projects is only natural and we will carry on with this strategy. We feel things are gradually taking a turn for the best and this growth potential in our country in terms of cultural partnerships offers more of an opportunity rather than a challenge. We feel that wherever there is room to grow, it is an opportunity, as well as a responsibility any major company should not lose sight of.
Read also: Top festivals in Romania to check out in July
From your side, is cultural sponsorship gaining ground in Romania? Should there be some tax incentives for companies to finance the development of the arts?
We strongly believe that cultural projects that are designed to genuinely return something to the consumer – the Romanians – benefit from more and more attention from the business environment. As long as the uptake for culture continues to grow, there will always be companies eager to meet their consumers in this environment.
While it is evident that the culture & arts scene would benefit from more support, both from the public, as well as the private stakeholders, we can only restate that Mercedes-Benz Romania will continue to proudly be part of this scene's supporters.