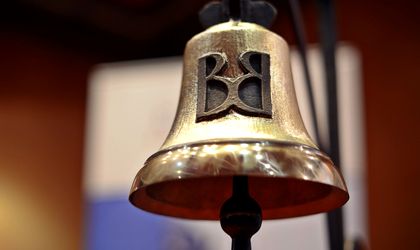 The International Bank for Investments (IIB) is listing today corporate bonds of RON 300 million on the Bucharest Stock Exchange (BVB).
"The bonds have a maturity of three years and an interest rate of 3.4 percent per year. This is the third IIB bonds issue in EU and the third placement in Romania in RON. The issue was subscribed over two times, being intermediated by BT Capital Partners, " according to a release of BVB.
According to it, in 2015 the bank issued bonds valued at an interest rate of 4.1 percent per year.
"The new issue attracted institutional investors and pensions, insurance and broker companies, as well as other investors, not only from Romania, but also Germany, Austria, Croatia and Czech Republic, " says the source.
The issue comes after another one, valued at RON 111, listed by BVB in 2015. The funds obtained will be used for loans for the IIB and some Romanian companies and projects, " says the release.
IIB issued 30,000 bonds on three years with a nominal value of RON 10,000, a fixed interest rate of 3.4 percent per year, payable annually starting 27 September 2017 and the repayment of the capital at maturity.
On September 23 the total value of the exchanges on the capital market was around RON 337.8 million, out of which the share transactions were RON 36.6 million (EUR 8.2 million) and the bonds transactions were RON 300.1 million (EUR 67.5 million).
According to the website of the BVB, IIB was set up in 1970 and has nine members: Romania, Bulgaria, Czech Republic, Slovakia, Hungary, Russia, Mongolia, Vietnam and Cuba.
Georgiana Bendre