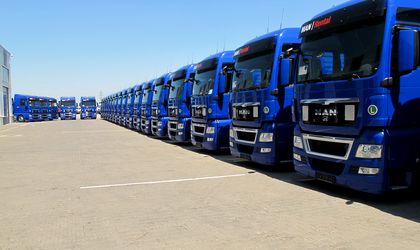 The increase by 50 percent of the average premium for transport companies is motivated by the bankruptcy of two insurance company that were covering almost half of the RCA market, but also the fact that the average loss ratio as reached the maximum level, a press release by the National Union of Insurance and Reinsurance in Romania (UNSAR) informs.
Starting from isolated cases, transport companies are criticizing the massive price increases of the RCA, up to 300 percent. According to official data presented by the industry regulator ASF, the average RCA premium for transport companies increased by 52.3 percent in the past 12 months, the UNSAR press release informs. Accordingly, the companies that remained on the market took over not only the clients, but also the risks involved. In the second quarter of 2016, the average premium reached its maximum level so far; starting 1 January 2016 the EU Directive Solvency II, which introduced tighter rules for insurers, especially in what concerns the solvency capital, the statement says.
UNSAR also stressed that the insurers are interested in maintaining a good collaboration with transport companies. "As partners of transport companies, the insurance companies want a correct collaboration. But an essential condition for this association to achieve optimum results is the promotion of a responsible behavior on the road. Unfortunately, right now, the reality is very different as far as transport companies are concerned," the statement reads.
According to UNSAR, contrary to information provided by transport companies, the insurance companies selling RCA policies are losing money, while the businesses of transport companies are growing. According to ASF reports for 2015, for each RON 100 charged for the RCA policy, the insurance companies spent RON 120. The biggest ten transport companies, however, doubled their net revenues.
Georgeta Gheorghe