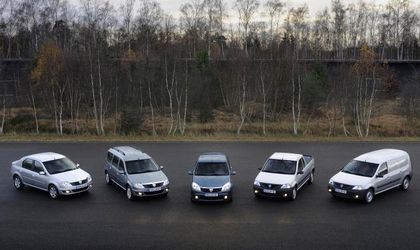 Sale of Dacia cars recorded a 60.4 percent year-on-year increase in France, while in the United Kingdom dropped by 42.37 percent.
A total of 8,032 Dacia cars were registered in France last month, up by 60.4 percent year-on-year, bringing the number of new cars by the Renault Group registered in France in 2016 up by 23.3 percent. Overall, car sales increased by 8.5 percent on the French auto market, data published by the Comite des constructeurs francais d'automobiles (CCFA) said.
In the UK, in November Dacia sold 1,405 vehicles on the UK market, down by 42.37 percent year-on-year, when 2,438 units were registered. Between January- November 2016, Dacia sold on the UK market 24,608 cars, up by 1.58 percent year-on-year, when 24,225 units were registered on the market.
News cars sales recorded a 3 percent increase in November.
The UK is the second largest auto market in the European Union, after Germany, followed by France, Italy and Spain.  
Georgeta Gheorghe