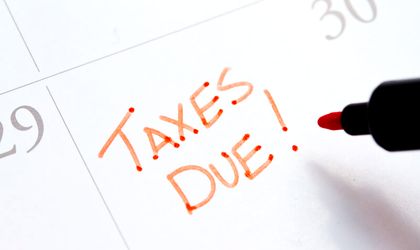 There are several important days in April for fiscal obligations and the first is today, April 2, when the fiscal registration for companies or for closing businesses should be done through Forms 010 or 700. Also, the companies that want to change the fiscal period or those that make an acquisition from inside EU must submit the 099 Form.
Two weeks from now, on April 16, is the day for products with special taxation, like tobacco and alcohol. Any operation, from enlisting as a distributor to using the special marking like fiscal stamps is to be reported to the fiscal authorities. Any commercial operation with tobacco and alcohol is subject to licensing, special reporting and taxation, mainly derived from Law 227/2015 and HG 1/2016.
April 20 is the due day for the Special Form on VAT for the first trimester (VOES system) for taxable people that are not from EU. The norm is Law 227/2015.
April 25 is the last day for paying taxes for special income, taxes that are withheld by the employer. Taken into consideration are those who are payed for intellectual rights, for gambling or prices and other sources. It is also the day for paying forward the income tax for the companies and people that are using the trimester declaration system.
The same day is the deadline for Form 100, mainly derived from Law 227/2015 with additional changes made last year or at the beginning of this year (like OMFP 1209/2018, OPANAF 3780/2017, OPANAF 591/2017. OPANAF 188/2018).
April 30 is due for the Informative Form for any commercial acquisition inside the country in the period before (either month or trimester) for VAT deduction, the 394 Form (227/2015 Law, OPANAF 3769/2015). It is also the day for special tax deduction for last years' acquisitions (227/2015 Law, OPANAF 3769/2015).