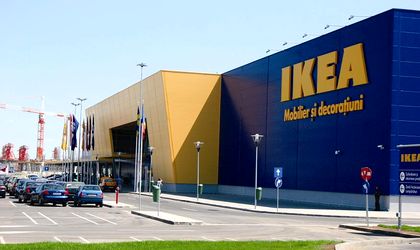 In the financial year 2018 (September 1, 2017 – August 31, 2018), Ikea Romania reported sales of RON 609.3 million (excluding VAT), up 10.6 percent from the previous year. The total number of products purchased was over 18.6 million, over 3.2 million people visited the store, and there were almost 18 million unique visitors on the website.
"We are very glad to see that Ikea Romania continues to be one of the fastest growing markets in Europe, thanks to our dedicated team in Romania, which has now reached nearly 1,100 employees. As we approach the opening of the Pallady store, we continue to invest in the affordability of our range for as many people as possible in Romania through the recent opening of the first two collection points in Timisoara and Brasov, and new points are developing in three other cities," said Stefan Vanoverbeke, country Retail Manager of Ikea SEE.
Of the 18.6 million Ikea products that arrived in Romanian homes, 62.4 percent were furniture and 37.6 percent accessories. The best-selling family of bedroom furniture was Hemnes with 29,452 pieces, while the range of linens Nattjasmin was the most popular accessories category with 68,871 units sold, and white was preferred by most of buyers.
When it comes to Ikea Food, Swedish meatballs were the best selling item with over six million units, while the three million hot dogs sold would cover a length of 474 km, or the distance from Bucharest to Constanta and back. 
1,000+ employees
In the 2018 financial year, the Ikea Store in Bucharest had 1,092 employees in total, an increase of 57.1 percent over the previous financial year. The average age was 34 years.
In addition, Ikea Romania has introduced two electric car charging stations in the Baneasa store, and seven electric cars were introduced into the company fleet by the end of the year.