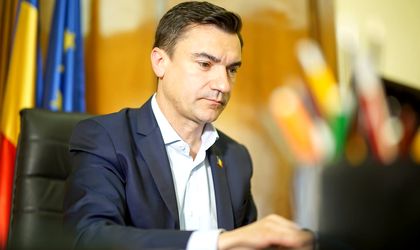 The Iasi City Hall has entered the Romanian Smart City Association network, according to an announcement made by ARSC on social media.
The Iasi City Hall has recently took another step forward in the Smart City Program, when the city signed the Declaration on joining forces to boost sustainable digital transformation in cities and communities in the EU, announced Mayor Mihai Chirica.
The Declaration was launched by the European Commission, the European Committee of the Regions, the Presidency of the Council of the European Union, EUROCITIES, the Open and Smart Cities network (OASC), and the European Network of Living Labs (ENoLL), in order to promote an European approach for digital transformation and to encourage a sustainable development of digital services in cities and communities.
"Many European cities had initiatives which led to digital solutions, some successful, while others remained only in the project phase. By signing and adopting the Declaration proposed by the European Commission, all government levels in the EU will join forces to develop the digital solutions required to enable a better quality of life for European citizens. With each year, we move forward into the digital era, and 2020 will surely be marked by the emergence of new smart gadgets, cars, and homes, which will lead to a more intelligent living and working.

In the City of Iasi, waste management became more friendly with the environment, and is followed by automatization. Also, we are making important steps towards digitalizing the public transport and our goal for 2020 is to ease the interaction between citizens and local authorities, by making specialized electronic platforms available. We also have projects for digitalizing parking, public safety, healthcare and education. The digital transformation will enable us to adapt to a smarter and more efficient way of living." Says Mihai Chirica, the Mayor of Iasi.
The City of Iasi previously won the Digital Cities Challenge, the Best Smart City Project of the Year 2019 at Smart City Industry Awards, and signed the Carta Romania 2030. Also, Iasi holds the presidency of the Open & Agile Smart Cities Romania.