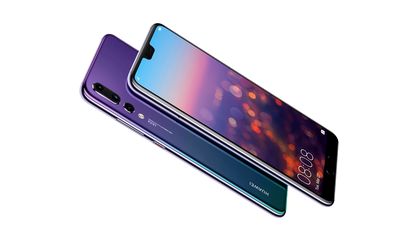 Huawei P20 was officially launched in Romania last night and we had the chance to a hands-on experience. The smartphone that resembles iPhone X due to the small notch at top of the screen for the sensors and camera is already available in stores at around RON 3,000 for P20 and Ron 3,900 for P20 Pro and in special offers at the mobile operators.
The main feature of the phone is the camera, P20 Pro being equipped with three lenses that is called "Tri-camera" for being differenced from dual-camera systems. P20 Pro comes with a 5.8 inch display and P20 Pro with as 6.1 inch, both featuring the notch. Huawei's emphasis on camera meant that the photo capabilities were explained in a long demonstration by a professional photographer.
The phone was launched globally at the end of March and it is supposed to strengthen the second position in world phone manufacturers that Huawei has today, after Samsung. The same position is occupied in Romania also, with Huawei following Samsung, and for the next places we see names like Allview, Asus or Lenovo. In the last quarter of 2017 there were 408 million smartphone sold globally, according to Gartner, a 5.6 percent decline from the same quarter of 2016.
As the flagship of Huawei, P20 and P20 Pro is packing top of the line hardware that provides the best performance. But as long as all the flagships are offering the same performance the difference can only be made by user experience and photo quality. Considering the fact that 80% of the pictures and videos posted online are captured with a smartphone it's not hard to see why phone manufacturers are focusing on cameras.
And while Samsung is using Sony's sensors for camera and for high-speed recording videos (at 960 frames per second), Huawei is developing the same capabilities with Leica.
One of the best things that for photography in the P20 series is that identifies automatically over 500 scenarios from 19 different categories and chooses the right option for the image. This means that people who are taking photos using only Auto settings (and probably over 90 percent of users are using Auto) can get better photos.
Huawei already launched P20 Lite, the cheapest version of the same series at a price around RON 1,700. Huawei strategy is widely used in this industry (except maybe Apple) and it's trying to get a bigger profit margin from flagships while making high volumes in sales with cheaper phones.