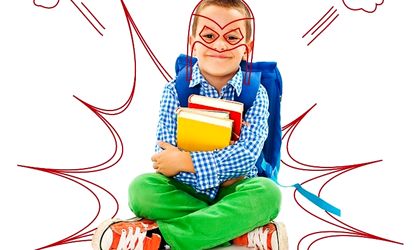 Huawei Romania expands its partnership with  Magic Association for another year and offers 25 monthly scholarships to children who have struggled with serious illnesses and who need support to continue their studies.
After last year's experience, when Huawei and Magic Association equipped the pediatric oncology departments in 4 hospitals in Bucharest and Cluj with 200 tablets for children with serious illnesses, which they can use to learn, to play and to connect with family and friends while hospitalized, in 2021 education is the main goal of the partnership.
Thus, Huawei will offer scholarships worth 33,000 euros for children who return to school after fighting the disease and who need school supplies, books, and overtime to recover the information taught during the months or even years of treatment and hospitalization.
"Our experience of over seven years in supporting families who have a severely diagnosed child has taught us that the disease affects children emotionally and materially in many ways. Most of the time, because one of the parents becomes the child's permanent caregiver, the family's income decreases while the expenses increase. After months of hospitalization, the children are affected both by this traumatic experience, but also by the financial difficulties encountered by the family. School supplies, clothes, additional training in the final years become a luxury. Huawei's support for MagicEDU comes as a natural continuation of the project already started last year together. We are glad that we found in Huawei a partner who shares our vision on the importance of education for all children and that they decided to become a long-haul partner of the Magic Association ", says Jeanina Zgîrie, Communication Director at Magic Association.
"Supporting education is Huawei's main goal in social responsibility activities. If last year we understood that we can help children overcome difficult periods of hospitalization by giving them the opportunity to connect with the outside world, now we want to support them to return to school, reintegrate and continue their studies. Therefore, we support the scholarship program of Magic Association and we hope in this way to really help children who need support and encouragement to return to school ", explains George Zhang, CEO of Huawei Romania.
The MagicEDU scholarships, a program implemented by Magic Association, aim to offer help to children with serious illnesses to return to school after treatment. The Magic Association currently supports 100 children who go to school after having cancer or suffering severe burns. Each child receives the amount of 500 RON (approx. 110 EUR) / month for one year. Huawei will support another 25 children to resume school activity, offering each one a monthly scholarship for one year.
This initiative is part of the 1000 Dreams program, a regional social responsibility project of Huawei, through which the company aims to support the education and development of children and youngsters.