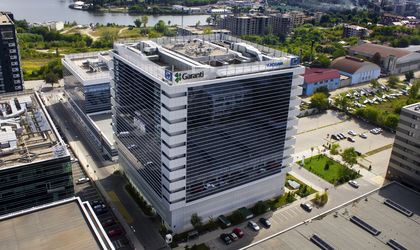 HP Romania has leased an additional 2,377 square meters at the Novo Park, bringing the total of 29,000 square meters at the business park.
"The lease of 2,377 additional sqm în the A section of Novo Park by the US company HP Inc Romania proves once more how strong our partnership, which started 15 years ago, is. With 29,000 sqm rented, we can say Novo Park is an outpost of the American giant HP. We have been and are still dedicated to supporting any phase of development of our tenants, " explained Liviu Tudor, president and founder of Genesis Property.
The contract with HP Inc. for the new space takes effect starting June 15, 2017 and ends on 1 November 2024.
Novo Park, one of the largest business parks in Bucharest, was developed by Genesis Property ain the Pipera office area. The complex consists of seven buildings with a total rental surface of 75,000 square meters of high class A office space. Several international companies chose Novo Park because of its excellent location (in northern Bucharest) and its proximity to Pipera Metro Station.
Novo Park has a 100 percent occupancy rate and hosts companies such as HP Inc Romania, Hewlett Packard Enterprise, DXC Technology, Infineon, Yokogawa, Luxoft, Sodexo, Garanti Bank and Unicredit Integrated Business Services Romania.