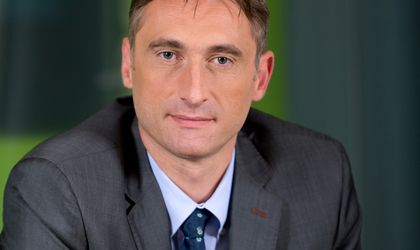 Groupama Asigurari will compensate for the damage caused by the weight of the snow layer, based on the late spring frost policy, although it is not one of the insured risks.
Groupama Asigurari, a leader in the agricultural insurance segment in Romania, recorded a significant number of claims for damage to agricultural crops as a result of negative temperatures at the end of April.
Of the total area approved this year, about 6000 hectares are located in Moldova, and where there was a snow cover, the area totals about 1600 hectares. In the case of policyholders who also opted to cover the risk of late spring frost, in the event of snow, the company will also pay compensation for any damage caused by snow, although this is not a risk covered by Romanian insurance companies.
"For us it is important to demonstrate that the leading position in the agricultural insurance segment gained 5 years ago is one that proves the long-standing partnerships we have built over time with our farmers. Although the contractual conditions do not cover snow damage, we have decided that for the policies that cover the risk of late spring frost, we will support our customers, covering these damages, so that they can continue their activities without worries and in normal conditions," said Calin Matei, Deputy General Manager, Groupama Insurance.
From the point of view of the crops affected, the highest requests for compensation were for damage to rapeseed, wheat and maize crops. The evaluations revealed that part of the damage was caused by cumulative risks, most notably the effects of late spring frost, storm damages and damage caused by the weight of the snow layer.
In addition, due to hail, torrential rain and storms from May 5 to 9, there were reports of damage to crops of rape, barley, wheat, sunflower, maize, for an area of approximately 3000 hectares located in most counties across the country. According to the weather forecast for May and June, such violent phenomena will be very common.
Reaching about 1 million hectares as a crop of agricultural crops in the 2015-2016 agricultural year, Groupama Asigurări has a portfolio of over 3,100 farm customers and provides them with a dedicated team of specialists in the agro damage area.