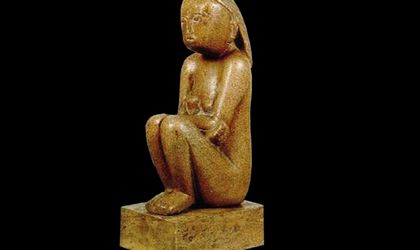 A governmental decision to establish conditions for the return of donations for Constantin Brancusi's "Wisdom of the Earth" statue by December 31 of this year is in public debate procedures until March 10, according to the Ministry of Culture and National Identity.
According to the ministry, the decision will "establish necessary measures to return the money collected for the purchase of a piece of national cultural heritage."
The project says that the amounts collected are to be fully returned to donors out of the account opened at the State Treasury and/or from accounts opened at credit institutions, until December 31, 2018.
For donors who cannot be identified, it will be possible for them to submit a request for the return of the money by September 30.
The Culture Ministry has to communicate monthly on its website the status of the returns.